I've been selected in the Top 10 health blogs yet again, for the sixth year running and I'm so proud.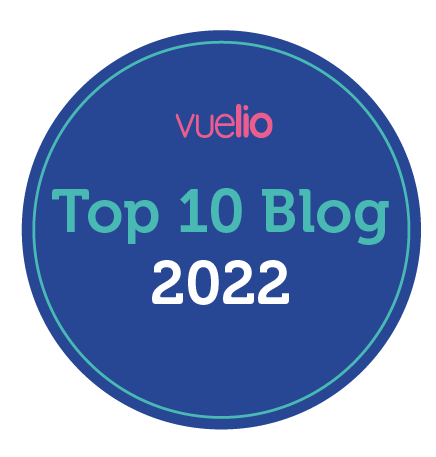 These awards are chosen by Vuelio and you can see the Top 10 here, Healthcare blog UK Top 10.
Special Needs Jungle – provides parents with information and advice on special education, health conditions, rare diseases and disability issues that impact children and young people.
Evidently Cochrane – Sharing health evidence you can trust.
The Mental Elf – Expertise from around the world about mental health.
Physchreg – Resources for Clinical Psychology, Counselling, Health Psychology and Neuropsychology as well as stories related to mental health and wellbeing.
The Hippocratic Post – covers international health-related news in sections including Ageing, Diabetes, Heart & Lung, Muscular, Innovation, Sexual Health, Paediatrics and much more.
Same Difference – shares 'news, views and information for people with disabilities,' most recently writing about Disability Pride, the impact of the cost-of-living crisis and accessibility problems at this year's Wireless Festival
What Allergy! All things Allergy, Asthma, Anaphylaxis, Eczema and Topical Steroid Withdrawal related!
Life in a breakdown – dedicated Mental & Physical Health Issues category, Sarah writes about Money Matters, Travel & Days Out and much more.
Talkhealth Blog – Providing a look into 'the very personal daily lives of people living with various health issues as well as their carers,' the blog features insight from experts in the health industry alongside breaking health news
Be Healthy Now – Believing that natural living includes 'avoiding everyday toxins, choosing organic where possible, avoiding pollution' as much as healthy eating and exercise, Petra posts about Natural Health, Healthy Recipes, Healthy Living, Fitness and Natural Beauty.
I've just had a scout over all of the above and I have to say, I'm amongst very strong company. All great blogs and if you're interested in any of the topics mentioned above, well worth a follow.
If you want to know how the rankings are decided read, How does Vuelio decide on the Top 10 Health Blogs?
Thanks again to all you for your support. Blog engagement, comments, sharing and liking on social channels is one of the ways I get into this top 10 and I really appreciate each and every one of you. I'd love to know what your top favourite blogs are so I can follow them. Please share them below: